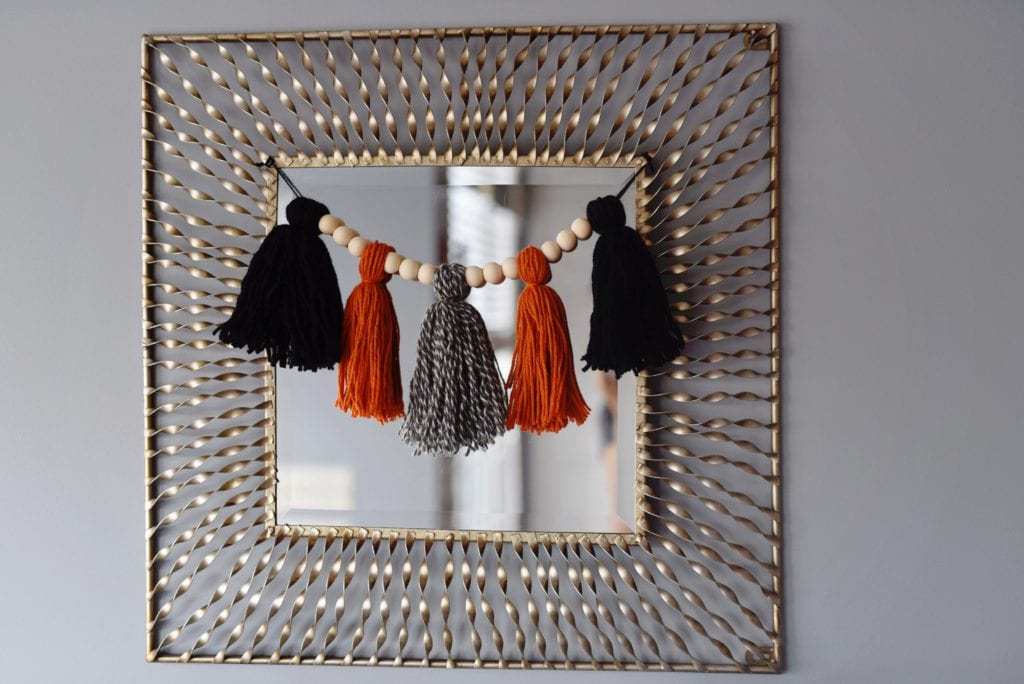 Fall is a magical time of year. Winter has lovely white snow, spring makes promises of good weather to come, summer has the heat and the pool, and then fall has all the holiday magic. Plus our household celebrates three out of four birthdays over the course of the fall and who doesn't love cake?
During the past few years, I have slowly added fun bits of fall and Halloween decor to our home. Which makes this little Halloween garland a perfection addition. The tassels are a really easy DIY and I will certainly be making garlands like this in other colors for the coming holidays.
This is a short 4 minute video of how to make the tassels. I found a couple of little tricks that make the process much easier and wanted to share!
For this DIY project, I used the following items:
-Yarn – The black and grey/white marled yarn can be found here
-Scissors
-A hardcover book if you use the tutorial I posted on youtube
-And wooden beads if desired
I think my next one will have to involve purple, black, and orange for a fun twist on Halloween colors. If you make the garland, or at least plan to make one, I would love to hear what colors you are using!